Financial Flexibility
Buying on credit allows you to take possession of something before paying for it in full, with the promise that you will pay back the remaining amount over an agreed-upon period of time along with additional charges, such as interest. As such, credit can offer you financial flexibility and power. Understanding the obligation and responsibility that comes with using credit will help you build a solid credit history and expand your financial freedom.
The Benefits of Credit
With a good credit history, you are able to make purchases many people take for granted these days -- such as borrowing money for a new car, home, or school tuition. You also use credit to reserve or rent a car, hotel room, or video. Credit enables you to order products and services by phone or on the Web. Whether you're just getting started in life, or you're ready to buy "big ticket" items, or trying to manage your cash flow wisely, credit gives you the flexibility to make purchases whenever and wherever you want.
Know Your Credit Score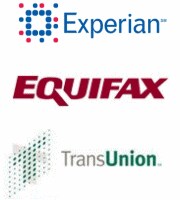 Your credit standing represents your financial reputation within the credit community. Make sure you understand credit reports and scores and where to find them, so that you can maintain the accuracy and integrity of your credit history. It's relatively easy to do, and will help prevent stress and confusion with your next credit application.
Understanding Credit Reports
A credit report, or credit history, is a record of the money you have borrowed and repaid, as well as relevant public records (such as bankruptcy records) and inquiries made to your credit history. Credit reports are maintained and supplied by credit bureaus, which gather personal and financial information about you and how you have handled credit. Individual creditors provide much of this information to credit bureaus and in turn rely on them for data about how credit applicants have handled their debts. As such, it's important to know what's on your credit report and to maintain its accuracy.
If you still have questions, Ford has created an informational video to help you better understand credit.
To obtain a copy of your credit report or dispute information found on your credit report, contact one of the following major credit bureaus:
Equifax Credit Information Services
P.O. Box 740241
Atlanta, GA 30374-0241
(800) 685-1111
www.equifax.com
Experian (formerly TRW Information Services)
National Consumer Assistance Center
P.O. Box 2350
Chatsworth, CA 91313-2350
(888) EXPERIAN or (888) 397-3742
www.experian.com
Trans Union Corporation
Consumer Relations Center
P.O. Box 390
Springfield, PA 19064-0390
(800) 916-8800
www.transunion.com