No need to Tackle Maintenance on your Own: Jim Bass Ford Inc. Has a Great Team of Ford Service Specialists Serving Drivers from San Angelo, Ballinger, Sonora TX, Eldorado TX and Big Lake TX
From oil changes to overhauls, no job is too big or too small for the Jim Bass Ford Inc. service staff. We're here to keep your new Ford running like new for long after you've driven it home for the first time as a proud owner.
As bold of a claim as this may be, it's one that we stand by fully. Every technician at Jim Bass Ford Inc. is specifically trained to know what makes your F-150, Super Duty, Focus, E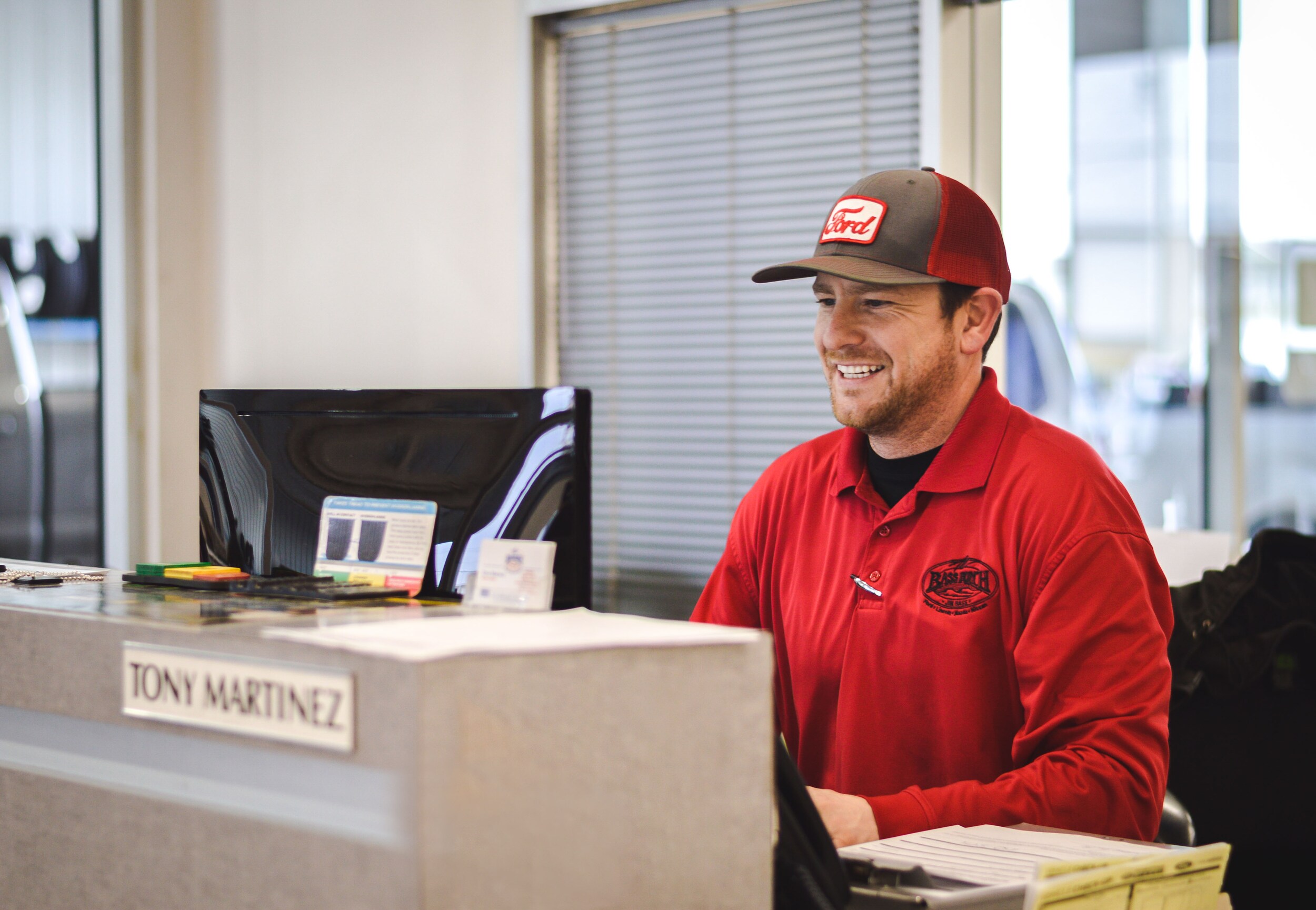 Ready to put Jim Bass Ford Inc. to work for you? Fill out our contact form online, give us a call to schedule an appointment, or visit our Ford dealership and we'll get you fixed up.
ape or Edge tick under the hood. That means you can count on getting the right work done, with the right auto parts, at the right time.